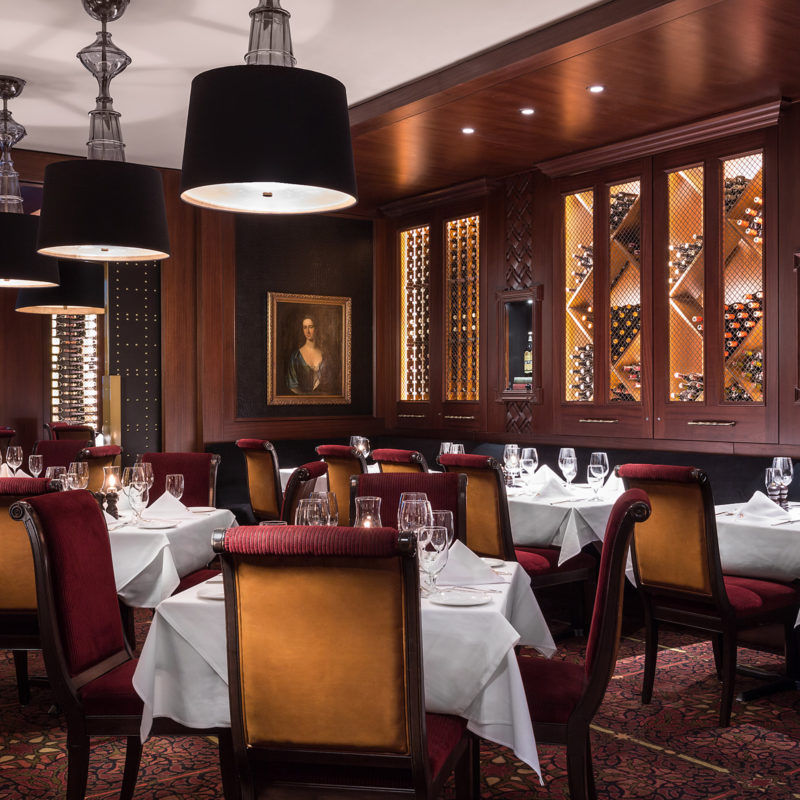 We are Experts in Celebration
Each Hy's location has private and semi–private spaces, able to accommodate all types of business and social occasions. Our managers are experienced party planners, ready to work with you on every detail, from décor to customized menus.
The Hornby Room
Details
Private / Seats 24
Description
The second floor Hornby Room can accommodate up to 24 for lunch or dinner in privacy.
The Wine Cellar
Details
Private / Seats 14
Description
A little drama, a little mystery, a few fine vintages — the Wine Cellar is the perfect setting to relax, to conspire, to impress.
Upstairs Dining Room
Details
Private / Seats 60 / Full Buyout
AV Optional / Second Floor
Description
Step into our upstairs dining room and into a private oasis. The perfect venue for larger events that seat up to 60 guests.
Due to the heritage nature of the building, this room is accessible only up a long flight of stairs.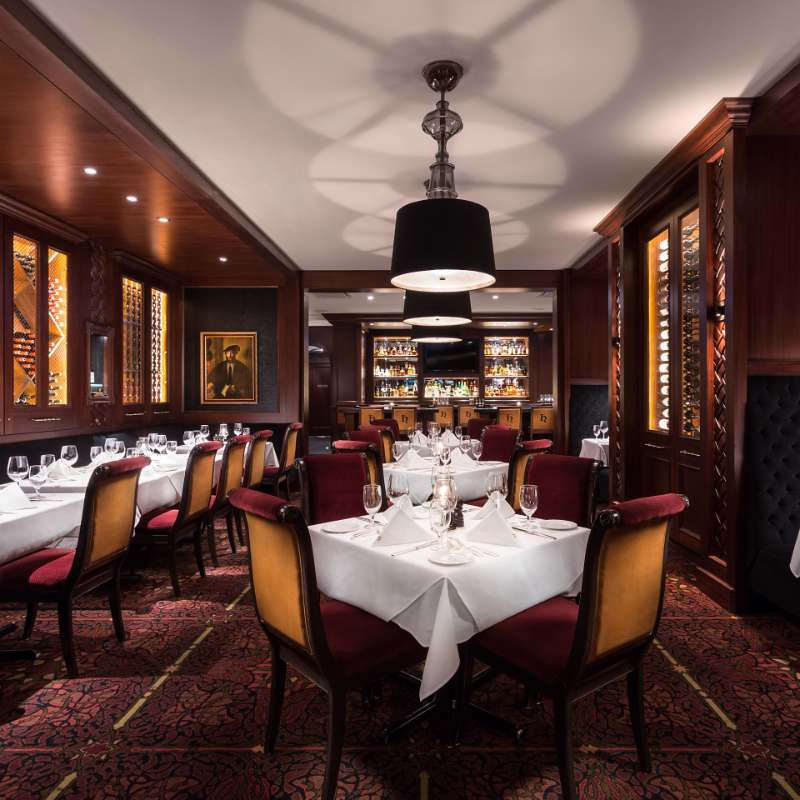 The Whiskey Bar
Details
Private / with Full Buyout Upstairs Dining Room
Description
The perfect place to begin with a cocktail reception to set the mood for your evening, the Whiskey Bar can be included in the full buyout of the Upstairs Dining Room.
Contact
Chris Langridge, General Manager